PERSONAL DEVOTION AND REFLECTION (HOLY WEEK 2016)
By: Lovely del Mundo
In our everyday lives, we have something that we really love to do for fun. Some of us likes watching anime, playing video games, eating a lot, shopping, gallivanting with friends or gambling. Something we're obsessed with. This Holy Week we need to fast. Fasting doesn't talk about just eating Fish and water on Good Friday only but also to avoid these things that we're obsessed doing like the things that I mentioned before. It seems to be difficult right? It's vacation time so why do I need to sacrifice?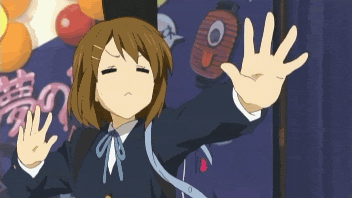 I heard one of my colleagues said that if you are a teacher, doctor, or social worker, you'll be exempted on "fasting".  I want to believe that because everyday is a service and sacrifice on my job. (Plus, I want to blog a lot and use social media using my free days… T.T) However, I need to work on my discipline towards the things that I do and this can be a part of my personal meditation for the holy week. So…Yes, I will accept the challenge of "fasting". The thing that I did last year was no social media or internet for 2 days.  I made it possible. I am going to do it again this year. In my own little sacrifice to reflect upon Jesus sacrifice on the cross and his resurrection. I already made a blog about BISITA IGLESIA 2015.  The thoughts I have written there will be the same as how I will discuss about Station of the Cross so this time I like to write different one because I also went with my family this year for#BisitaIglesia2016.  We went to same places so nothing changed.
FAITH is a personal devotion. No matter what you believe in or religion you are into right now. Salvation will equate the faith that you have. That's how I see it. Debating with the different interpretation from the bible is really a non-sense for me.  Action still speaks louder than words. There are some people who almost live in the church but when you see him outside he's not treating a waiter or a beggar with respect then you know what I mean. You may memorize already the verses in the bible but you also lead the gossip your own community. Again, you know what I mean. Act according to your faith. Pretentious Faith is like a rotten fruit with so many insects. It's gross.
Relating to my life right now, I think I can say that I sacrifice a lot already with an early age.  I am not a princess in the fairy tale who gets what all she wants.  I am with a job that I am not crazy about. I earn a little compared to the people of my age. I am also a victim of politics (it's a different version). Still, I keep moving forward.  To end this blog, I want to share this 2 music videos about getting close to God and Looking at the world with the possibilities of miracles.
I hope dear readers that you may have a blessed and inspiring holy week this year. God Bless you! ❤
Look at the world, everything all around us
Look at the world and marvel every day.
Look at the world: so many joys and wonders,
So many miracles along our way.
Draw me close to You
Never let me go
I lay it all down again
To hear You say that I'm Your friend
"For God so loved the world, that He gave His one and only Son
that whoever believes in Him will not perish but have everlasting life."
John 3:16