Synopsis: 
Located off the coast of Costa Rica, the Jurassic World luxury resort provides a habitat for an array of genetically engineered dinosaurs, including the vicious and intelligent Indominus Rex. When the massive creature escapes, it sets off a chain reaction that causes the other dinos to run amok. Now, it's up to a former military man and animal expert (Chris Pratt) to use his special skills to save two young brothers and the rest of the tourists from an all-out, prehistoric assault. (source : google.com)
Trailer: 
Characters: (Source : IMDB)
Cinematography:
When it comes to visuals, it looks close to reality. It would be better if I watched this on real cinema so I can really feel teh thrill of these dino's wildness. It was overall impressive. I was caught off-guard with the suspense scenes. :))
Settings:
Jurassic World location (Costa Rica)
Comments and Suggestions:
Who remembers the famous Jurassic Park movie in 90's? I bet you imagined the wild dinos all over the park chasing people. Honestly, I didn't get the chance to watch that movie. Good thing, I was able to watch Jurassic World 2015. I had a great screen time. 😀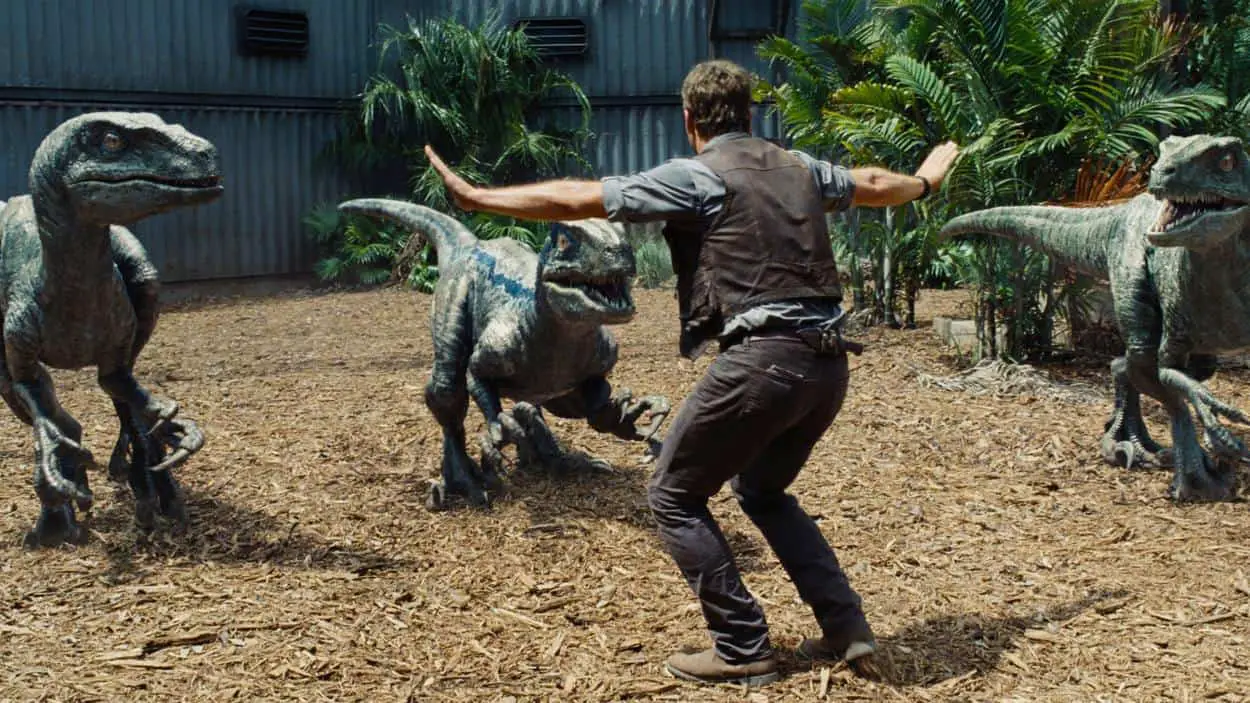 The character I admire here is Owen. He's like a Dino whisperer. He can tame the dinosaurs everytime. He genuinely cares about them as well esp. the raptors. That is why I think they are loyal to follow him. It was so scary when one T-Rex was out and became wild that comes to the point of eating humans already.  Owen was there. As he hides, he pours gasoline to himself so the T-Rex won't notice him through scent. He is also the one who thinks of a way to solve the major conflict when one dinosaur was out gaining extra intelligence. It's not a good kind of intelligence though. It was out there killing its fellow dinosaurs and humans without reason. It can even command the other dinosaurs to do the same thing.  All the humans staying there for vacation was terrifies to witness the dinos being wild.
Claire's nephew by then is on the strolling around the meadows of herbivore dinos. Claire panicked to know that her nephews are missing. Claire is the lead female role here. She seems to be a zoologist/scientist who works in the headquarters of Jurassic World. First, she's annoyed with Owen but eventually their relationship turned into a romantic way.  🙂
Overall, I was eager to make a review about this because of the story and cinematography. I am not a fan of anything dinosaurs but this one gave me the excitement of watch this kid of film.  It's worth the time.  I recommend this to you! 😀
Rating : 8 out of 10